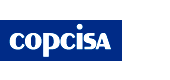 Copcisa develops its activity both as civil labour and in building for the public and private sectors. Currently, Copcisa is present in the construction of the most important infrastructure projects in Spain and Chile.
Construction of roads, ports, airports, railway works, hydraulic works, large tunnels…Copcisa is contributing to the growth and modernisation of the country with its infrastructures. Copcisa is also collaborating with the most prestigious architects and amassing a wealth of experience regarding the construction industry, both residential and non residential.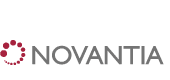 Novantia is the Group's company that specialises in renovation. It transforms properties, fittings and public spaces giving the client greater added value. It guarantees the highest quality through the technology it employs and the technical qualification of its teams.
Its operations are guided by the fundamental criteria of responsibility which include the search for the most appropriate solutions and the constant renewal of its commitment to a society which demands quality, services and respect for the environment at the same time.