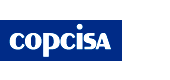 Copcisa is a construction company, active in Spain and Chile. Since its beginnings in 1965 and through to the present day it has consolidated its market position with a business model based on dedication and the job well done.
Copcisa works in the areas of Civil Engineering, Building, Services and Concessions. The Public Administration and private companies trust in Copcisa's solidity and professionalism. As a result, Copcisa has developed into one of the most prestigious construction companies.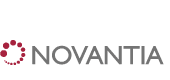 NOVANTIA is the group's specialist refurbishment company that works in many diverse sectors: historic buildings, cultural facilities, sports centres, apartment buildings, industrial buildings, and many others.
Refurbishment requires a high level of technical expertise. NOVANTIA is equipped with the necessary know-how and experience to successfully take on the most complex of projects.